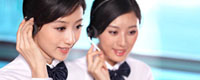 Name: Ms Tina
Tel: +86-371-56020009
Fax: +86-371-56020009
Mobile: +86-18637136207
E-mail: tina@smartdentalcn.com
Add: Block 25,No 27 Tianfu Road,New district Zhengzhou,Henan,China.
Skype: smartdentalcn
WeChat: tina186371
whatsapp: 0086-18637136207



Product name : Dental pure titaninium casting machine

Product No. : SL315-II
Details:
Pure Titanium Casting Machine for Dental and Jewelry SL315-II
Features:
1) Nice appearance, practical, integrated design, small size, saving space
2) LCD touch screen, convenient, fast, direct and automatic operation
3) Specially designed metal crucible with properties of thermostability, resistant to throw, anti-adhesion and less remain after melting titanium
4) 220V voltage, 320A casting current, melting more gold, less electricity consumption, wider application field.
5) Highest casting ratio:with 3.5mm dia and 2pcs sprue it can achieve the same high casting rate as that with ordinary cobalt-chromium alloy steel frame. Tooth bridge sprue 2mm can achieve casting rate 100%.
6) Multi safety protection measurement, specially applying electric monitoring and automatic mechanical safety valve to improve safety.
7) Humanity design, reasonable structure, less and durable consumable parts, possesss proprietary intellectual property rights, make different casting machine with different melting gold amount, the max amount is 8000g.
8) Burning circle with this titanium casting machine and that with ordinary cobalt-chromium alloy embedding material takes the same time. Burning circle and casting meanwhile saves the casting time and can be operated continuously.
9) this casting machine creatively is with multi function(i.e. double side inert gas protective spot welding function), it improves the strength and stability of the welded workpieces. Spot welding power is adjustable and it makes the operation easy.
10) It can cast a variety of nonferrous metal and precious metal.
Specification:
· Power supply:AC220V+/-10%
· Insulation class:F
· Frequency:50/60HZ
· Cooling way: air-cooled
· installed capacity:5.7KW
· Melted ability:60g
· input current:26A
· output current:15-320A
· Working meter pressure:0.4-0.5Mpa
· Weight:38kg
· Outside dimension:550L*360W*360Hmm
· 1 Year warranty