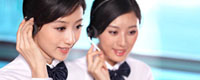 Name: Ms Tina
Tel: +86-371-56020009
Fax: +86-371-56020009
Mobile: +86-18637136207
E-mail: tina@smartdentalcn.com
Add: Block 25,No 27 Tianfu Road,New district Zhengzhou,Henan,China.
Skype: smartdentalcn
WeChat: tina186371
whatsapp: 0086-18637136207



Product name : Dental full automatic casting machine

Product No. : XF80-I
Details:
Dental

Full automatic casting machine XF80-I

1.CHINA INDEPENT RESEARCH AND DEVELOPMENT,GLOBAL FIRST FULL AUTOMATIC CENTRIFUGAL CASTING MACHINE,with our own patent.

2.Full automatic:Without eyes to observe the degrees of molten alloy,Automatic molten steel,automatic casting.

3.Alloy identification: Machine has a default system of steel,inferior steel,unlicensed steel does not apply to the machine.

4.Easy and simple to handle:Great master design,whatever cast ring size no need adjusting balance beam weights,one person can operate simply no need professional casting technical to achieve the best effect of casting.

5.High quality casting:During casting process can guarantee the consistency of each casting temperature,ensure that the alloy melt with best melting casting(easy to sand blasting,no blisters),fully embodies the perfect combination between alloy and investment material,improve the quality of casting.


6.A large quantity of molten steel:Max melt 80G

7.Molten steel evenly:Adopting advanced technology of electromagnetic stirring,ensuring each alloy melt evenly.

8.Continuous Casting :The use of the advanced water-cooled and air-cooled cooling way,Can be continuous casting,working all-day-around.

9.Strong controllability:Super full touch LCD by 8 inch,Visual more intuitive,Operation more convenient.

10.Highly selective:there are many kinds of gas(for example Ar,He,etc) available for alloy melt protection

11.Save time:one person casting a ring whole processing only takes one minute.

12.Electricity is convenient:Household 220 v voltage is ok.

13.High safety:No combustible gas,multiple safety systems are installed at the same time.

Shengbang Full automatic induction centrifugal casting machine XF 80-I

Model:

XF80-I

Power supply

AC220V+10%

Isulation Class

F

Frequency

30-110KHz

Cooling way

Wind+air cooled

Input power

4-16KVA

Duty cycle

100%

Centrifugal speed

High speed

Cooling hydraulic pressure

0.05-0.10Mpa

Output of water flowrate

5-10L/MIN

Worksheet pressure

>0.5Mpa

Water quality

<PPM8

Weight

150KG

Volume

62*65*88CM
1 YEAR WARRANTY

This fully automatic centrifugal casting machine is the most economic worth price machine for dental laboratary and jewelry production.

Choose us,choose the best! Welcome visit our factory in any of your free time!