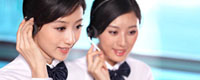 Name: Ms Tina
Tel: +86-371-56020009
Fax: +86-371-56020009
Mobile: +86-18637136207
E-mail: tina@smartdentalcn.com
Add: Block 25,No 27 Tianfu Road,New district Zhengzhou,Henan,China.
Skype: smartdentalcn
WeChat: tina186371
whatsapp: 0086-18637136207



Product name : Dental casting investment material

Product No. : SPE-IM002
Details:
S.P.E Phosphate Bonded Dental Casting Investment Material for partial denture casting
What investment materials are?
An Investment Material can be described as a ceramic material which is suitable for forming a mold into which metal or alloy is cast. The procedure for forming the mold is described as investing.Investment materials are used to make a mold into which the liquid metal can be poured during the casting process. The mold by itself is made by surrounding the wax pattern with a fluid investment material that sets and firmly surrounds the wax pattern. At that point the wax can be removed by melting it and pouring out of the mold.
.The investment material can be heated through rapid or normal;
.Can be used for precious metal base metal alloy
and die-cast ceramic;
.Contain no graphite and phosphate base;
Use specific mixture, operation is extremely easy;
.Prominent performance of swell control;
.It is very smooth that consistency of investment
which is similar to emulsion.
.The time of operation can achieve six minute;
.Surface of casting is very smooth;
.As harden edge, breaking is very easy;
.Sealed small packing, expiry date is 12 months.

Package: Investment material for crown & bridge 30 bags/carton+2.8L liquid
Investment material for stand 50bags/carton+3.3L liquid
Investment material for pure titanium 25bags/carton+1 bottle liquid
Each bag is 400mg